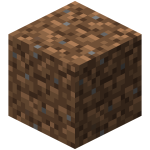 Yogbox is a composition of several compatable mods into one mod, used in some of the yogscast minecraft playthroughs. The mods used in yogbox include:
inventory tweaks - jimeowan
pfaeff's mod - pfaeff
millienare - kinniken
somnia - MALfunction84
ModOperations API - clintonxa
GUI API - lahwran
MO' creatures - DrZhark
DaftPVF's mods
slime boots
score
starting inventory
trecapitory
chrystal wing
web generation
rigusami's mods

modloader
audiomod
deathchest
shelves
more stackables
more arrows
recipie book

airship - pchan3
These are the currently incorperated mods. They may change in the forseable future.
Community content is available under
CC-BY-SA
unless otherwise noted.