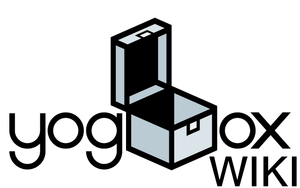 Welcome to the Yogbox Wiki!
A wiki for information on the Yogbox and it's mods.
The Yogbox is a modpack made for the sandbox game Minecraft
This modpack is no longer being developed
Yogbox remains very buggy. Please see this for a list of bugs.
Help with this wiki!
Yogbox is a big box of mods with a lot of content. Help this wiki and create and improve articles!
Articles that need improving and a todo list can be found in the Community Portal .
Before you start editing please read the Getting Started guide .