Welcome to the Yogbox Wiki!
This wiki aims to be a repository of everything to do with the minecraft mod pack the Yogbox.
As it is a large mod pack with many different elements, a wiki like this needs people editing it to keep it up to date as the Yogbox changes, to add and change infomation on the many mods and the many blocks, items and mobs within them.
So you want to help? Great!
Before editing
Edit
Before you start to edit articles, it is recommended to create an account on the wiki.
You can edit without doing so, but a name to any edits you make, as well as any comments looks a lot better than just "A wikia contributor"!
How to edit
Edit
Editing should be simple to figure out, but if you need help you can always check the help pages on editing.
Editing Tips
Edit
Use Minecrafts Default texture pack when taking screenshots.
Use minor edit when making a small change. If you are making a small correction like spelling or grammar, tick the minor edit box.
Add the right Category. The big lists of blocks, items, mods and mobs work on categories. 

To help people find what they are looking for, add the correspoding category to the article. 

Click here for help on adding categories

.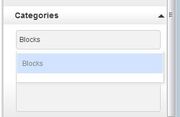 Preview and check your page before publishing. It is always a good idea to take a look at your page by clicking "Preview" and reading through your changes before clicking publish. Doing so stops you from having to go back and click edit again.
Always assume good faith (Adapted from Wikia's Assume Good Faith page). 

When another user edits a page and makes a mistake, don't always assume that their mistake was deliberate, and assume that they are trying to help, not damage the wiki. 

Correct it with an explanatory edit summary. Don't 

revert

 it without comment. When you can, leave a message on the users 

talk page

 explaining their error. Doing so helps them to learn and become better editors!
Community content is available under
CC-BY-SA
unless otherwise noted.